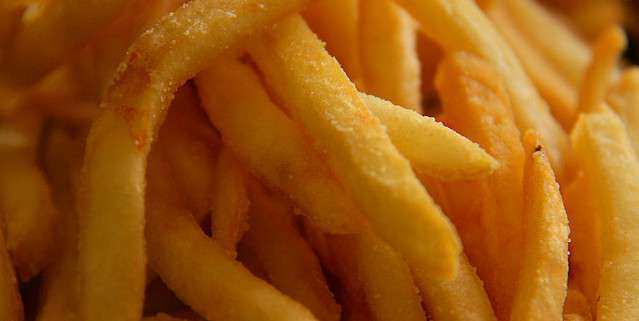 Fast food restaurants utilize color evaluation to create the highest quality product and increase consumer acceptance and choice. Image Source: Flickr user waferboard (CC BY 2.0)
Working while raising kids means I occasionally stop at the drive-thru—and while I'm immune to most menu options, french fries are the notable exception. I've tried to make my own, but they just don't compare with the perfect flavor, color, and crispiness of fast-food varieties.
Consumers often wonder about the secret behind this phenomenon. Why are good fries so hard to replicate? As my clients in the food industry can attest, part of the answer lies in instrumental analysis. Color measurement instrumentation not only helps processors develop quality frozen foods and meet USDA regulations1, it is an important factor in promoting consumer acceptance.