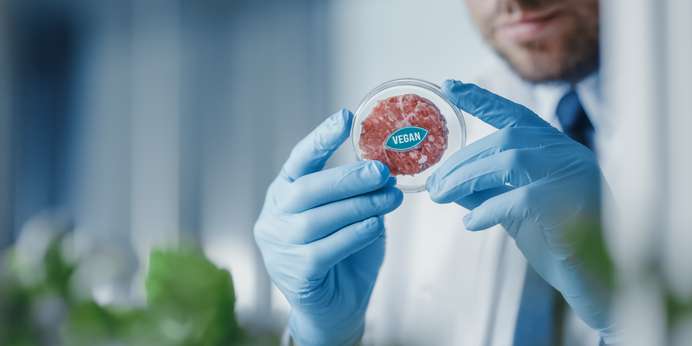 Researchers and development teams experiment with many plant-based burger ingredients to achieve the most impressive vegan meat products. After the development process, how does plant-based meat look real? Development teams rely on methods like color measurement to create the products you see on the shelves.
The process for developing plant-based protein has to consider two identifying visual factors — texture and color.
Understanding the Color of Plant-Based Meat
You may think of visual factors as something highly subjective, especially since plant-based meat replicates something so familiar. But color is the exception. While color seems like a subjective concept, the shades and hues we perceive are based on how much light an object absorbs or transmits.
Spectrophotometers are designed to measure the absorption and transmission of light wavelengths in a given object. When measuring a sample with a spectrophotometer, the device will generate a dataset based on the level of transmission and absorption for each color.