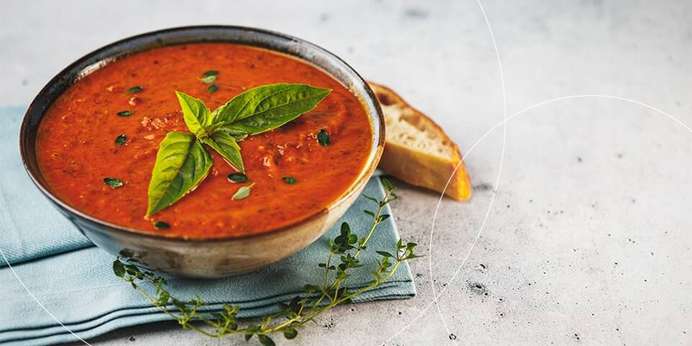 Tomato soup is a popular comfort food, and organic varieties combine wholesome nostalgia with healthy benefits. Organic tomato soup manufacturers use color management standards to produce soups that meet customers' expectations and keep them coming back for more.
Benefits of Organic Food
Organic foods offer several potential benefits, including:
More nutrients: Organic food may have minor to moderate nutrient increases like antioxidants and flavonoids.
Less pesticide residue: Organic food often has lower levels of pesticide residue due to the types of pesticides used in organic farming and the lack of airborne pesticides from conventional farms.
Reduced metals: Organic food may have lower levels of cadmium — a metal that can be toxic in high concentrations — compared to food grown using conventional methods since organic farming does not use synthetic fertilizers.
Lower bacteria amounts: Organic food often has lower levels of the dangerous types of bacteria than food produced through conventional methods.