Nuts require rigorous quality control to ensure they exude exceptional quality, taste, and appearance — especially for cooked and roasted nuts. Manufacturers must be able to identify undesirable raw materials and incorrect processing methods to ensure they distribute the best quality products to consumers.
Nut color is an important indicator of quality, taste, and processing accuracy. Spectrophotometers for color measurement make quality control efficient by delivering objective color data.
When to Perform Color Measurement in Nuts
While color measurement is crucial for confirming product quality, this data isn't necessarily useful or efficient across all stages of processing. For example, color measurements taken before nut cleaning usually aren't reliable due to the presence of external factors that haven't yet been eliminated.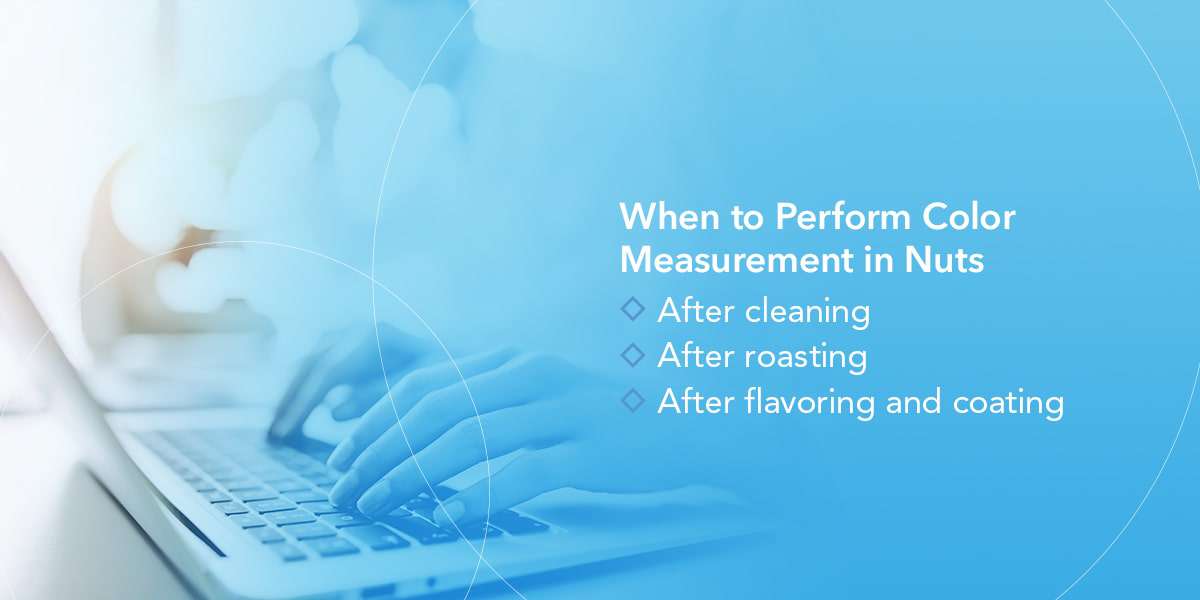 Nut processing stages in which color measurement is valuable include:
After cleaning: Once the nuts are clean, a spectrophotometer can produce more meaningful color data based on the shell color. However, it still may not accurately indicate quality this early on.
After roasting: Color data taken after roasting offers valuable information about accurate processing methods. Color variations can indicate improper roasting temperatures or times, enabling operators to take corrective action.
After flavoring and coating: You should always measure color after adding additional flavorings and coatings to ensure optimal visual appeal.