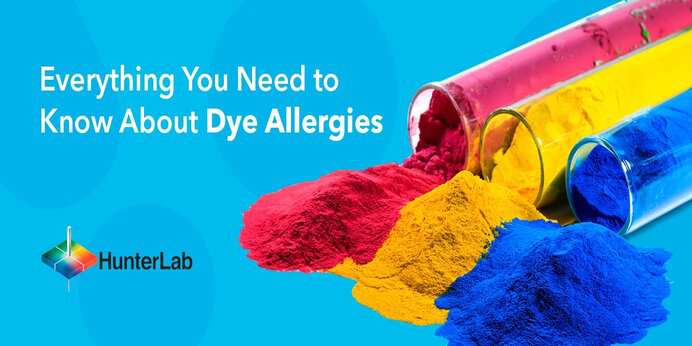 Everything You Need to Know About Dye Allergies
If you're like most people in the world, you consume or come into contact with dye on a daily basis. Food, drugs, personal care products and textiles all make use of dye to change product appearance and help with identification. In the manufacturing world, dye is a critical component of a product — but it can have significant ramifications for specific customers.
People with dye allergies must be extra careful with the products they use and the food they consume. Let's take a closer look at allergies to food dyes and what they mean for a product.
What Is Dye?
Dyes come from a wide variety of natural and synthetic sources. Each dye has its own properties and associated regulations. People have been dyeing products for centuries and have developed a range of styles and types of dyes. Food, drugs and textiles may all use different dyes to get their final colors.
One distinguishing characteristic of a dye is that it chemically bonds to the material, as opposed to pigments that do not bind to the substance. Its qualities become part of the item and can have effects on people who consume or come into contact with it.
What Are Dyes Used For?
Dyes are essential for a wide array of purposes, including:
They make products look better. If your ketchup were a sickly brown color, it probably wouldn't look very appealing. Dye can improve the visual appearance of various products, attracting customers and making their experience more enjoyable. In products like cosmetics, the dye is essential to give them the right color.
They can help identify variations. Different flavors or options can benefit from various colors to help distinguish them from each other. In the world of pharmaceuticals, the right color can be critical in the proper identification of a drug.
They improve consistency. Whether you buy a product in New York or Los Angeles, you expect similar levels of quality from the same manufacturer. During production, natural products can appear quite different. When you ensure the same colors and appearances are present consistently, customers retain confidence in your product each time they buy.
One of the most significant uses of dyes is in the food and beverage industry. You can also find dyes in cosmetic products, personal care items and drugs. Some products that frequently use dye include the following: