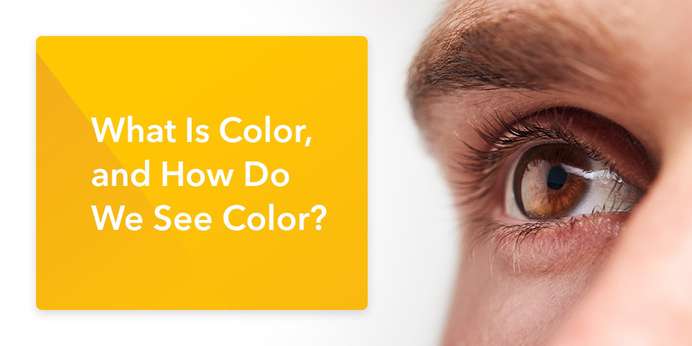 Every object we see has color, and it is an essential part of how we interpret the world. But color isn't an inherent quality of the objects in front of us. Consider a classic red apple. If you look at it under a blue-tinted light, it will appear somewhat blue, and if you look at it under no light, you won't see anything. So, what color is the apple?
As it turns out, color is simply a perception of energy and specific wavelengths of light that reach our eyes. It can also vary based on the biology of a person and how their brain receives signals, so two people may not see an object as the exact same color. Let's take a closer look at what color actually is.
Why Does Color Matter?
Color does a lot more than just make something red or blue or pink. It influences our perceptions and moods, and it plays a significant psychological role in our lives.
We might think a warm-toned photo feels more uplifting or joyful, while a cool one is serene or even depressing. We see specific colors as more eye-catching, and some may spur us to make purchases. Think about your favorite brands — their logos and imagery are all carefully selected to incite specific buying habits and make you associate particular traits with the company.
When it comes to products, color can make us more attracted to an item. Bright candies are colorful and fun, while a ripe red tomato may look particularly fresh and juicy. Many manufactured products need to maintain the same color throughout production, to increase buyer confidence or improve identification. For instance, each pill of a specified drug must match the one from before it, and each can of paint should be mixed to the expected color.
The psychology of color perception is an integral part of our everyday lives.