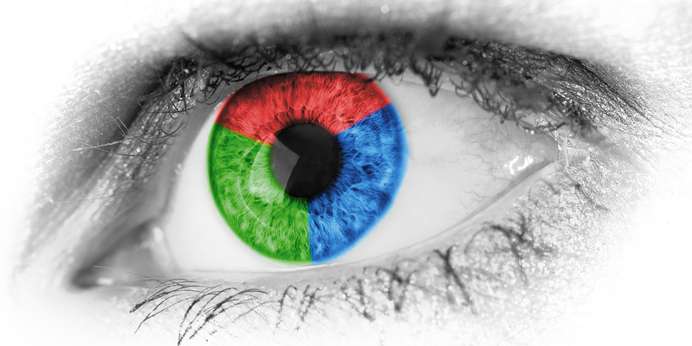 Many factors impact an individual's color perception, so not all humans see color the same way. Read more about how humans see color and what can affect the ways that we perceive color.
How Humans See Color
When light hits an object, the item absorbs some light and reflects the rest. This reflected light penetrates the human eye and the lens focuses it into the retina. The retina has cones and rods that process the light into nerve impulses. This transmits a signal to the brain, resulting in seeing a color. Color is powerful, even influencing how we see certain businesses because of their branding styles.
Objects do not have an inherent color — we perceive the reflected color that the object's surface does not absorb. A red delicious apple isn't really red because the apple reflects the wavelengths we perceive as red and absorbs the rest. When all the wavelengths are reflected, the object appears white. When the object's surface absorbs all the wavelengths, the object appears black.