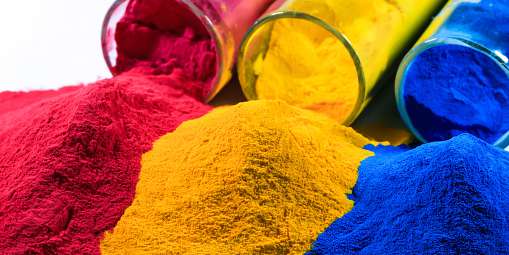 Powder coating is a dry finishing process that can improve efficiency, maximize production and enhance environmental compliance. This coating is available in virtually limitless color options, so it can be hard to know what color to use. Read more about how to pick a powder coat color.
What Is Powder Coating?
Powder coating is a dry powder made from curatives, flow modifiers and leveling agents. This mixture is applied to the surface using electrostatic spray deposition (ESD) and a spray gun. The electrostatic charge applies to the powder particles, which are attracted to the surface, creating a bond. Once the powder coating is applied, it is cured with heat.
This finish is durable and protects the surface from getting corroded or rusted. It can also be used as a decorative finish to give the equipment a certain color.