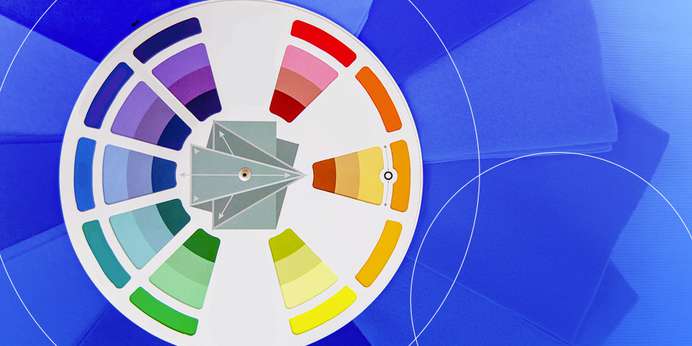 Research shows that color is one of the most significant variables affecting customers' choice of virtually all consumer goods, from the foods we eat to the clothes we wear to the medications we take. Colors are vital to guiding consumer choices — selecting the right combination of hues can be crucial to a product's success.
As such, understanding how color theory works is essential to your ability to fully harness the potential of color. With appealing color harmonies, you can attract customers, enhance their experiences, and shape customer relationships with your product.
What Is Color Harmony?
Color harmony is the concept in color theory that uses geometric relationships to identify harmonious color combinations. These combinations are found on the color wheel, which places primary, secondary, and tertiary colors in rainbow order.
You can find color harmony by placing geometric shapes on the wheel. Choose your key color — the color in your design you cannot change or want to draw attention to — and locate the different color harmony types on the color wheel to identify the combinations most pleasing to the eye.
Once you have found harmonious colors, you can adjust their saturation, tone, tint, and shade. These factors make colors brighter, darker, or lighter, letting you achieve more hues beyond the standard 12 on the color wheel. Changing these aspects of your colors can give your color scheme the right look or mood for your project.
How Understanding Color Harmony Can Help Enhance Consumer Perception and Experience
Color goes beyond visual appeal — it can affect a person's perceptions and behaviors. Color psychology studies how colors affect human behavior, especially for branding. Your color choices will impact your customers' impression of your brand, including whether they purchase from you.
Colors enhance consumer perception and experience through:
Brand recognition: Your colors speak to your brand's personality, so choose colors that speak to the brand image you want to portray. Use the same colors across all your branded materials to make your brand recognizable.
Product differentiation: Colors help you stand out from your competitors or differentiate between product types.
Associations: Every color is associated with a mood or concept. Use these connections to your advantage to anchor your products to a specific feeling.
Examples of Color Harmony
Color harmony allows you to find visually pleasing combinations. The most common color harmonies include: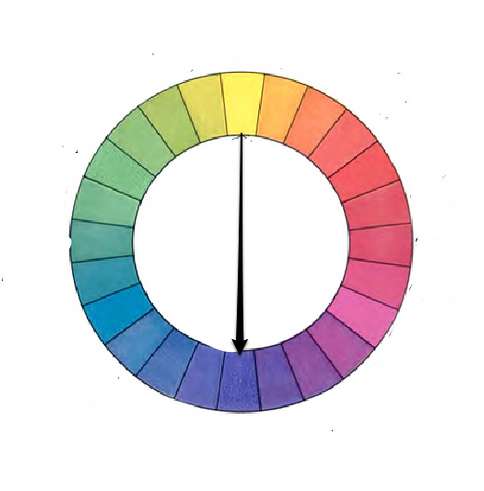 Direct harmony can be used to make a visual splash, but it's important to make sure the effect isn't too intense. For a softer look, choose split complementary colors. Image Source: Flickr user Linda Hartley