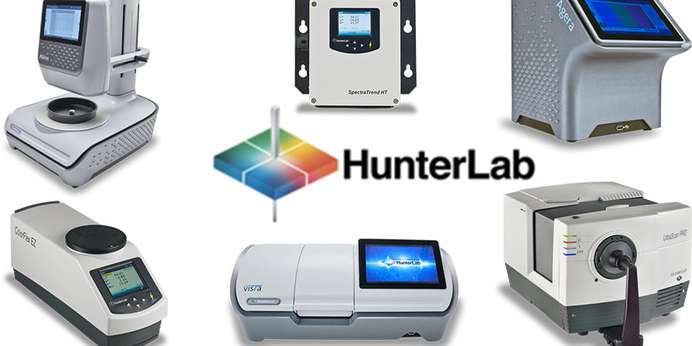 Color spectrophotometers are used to measure sample color and their specific applications span across all industries ⁠— from food to chemicals to plastics. With so many diversified fields, it's vital that you secure the instrument that delivers the most value for your individualized needs.
A reliable spectrophotometer should have various capabilities and features to produce the most accurate results, no matter the industry. When choosing a color measurement solution for your field, keep the following characteristics in mind to secure a spectrophotometer that's right for you.
Features for Every Industry
Spectrophotometers are versatile instruments used to measure samples of all types across the following industries:
Agriculture.
Coffee roasting.
Plastics.
Pharmaceuticals.
Cosmetics.
Biomedical optics.
Processed foods.
Forensics.
Food additives.
Chemical analysis.
Water analysis.
Paints and coatings.
Tea fingerprinting.
Power building products.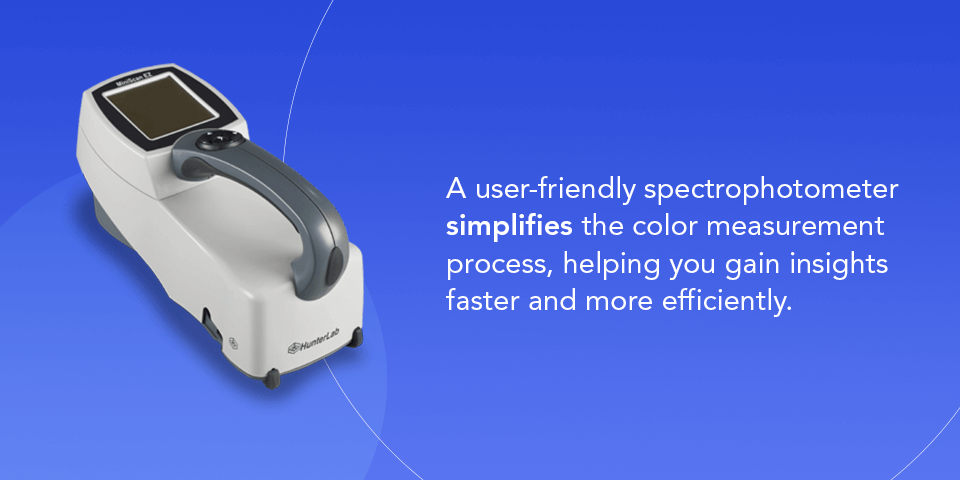 Whatever your field of expertise, it's vital that your spectrophotometer possesses all of the following features to generate the best results for your applications:
Ease of use: A user-friendly spectrophotometer simplifies the color measurement process, helping you gain insights faster and more efficiently.
Compact construction: With a compact spectrophotometer for textiles, you can enjoy easier handling and improved portability.
Reliable outcomes: You should be able to trust your instrument's outcomes. That's why it's important to invest in a spectrophotometer that gives you confidence in your measurement results.
Device connectivity: Choose a spectrophotometry solution that you can connect to your devices, such as a printer or PC, to maximize efficiency. 
Product-standard storage: When your color measurement instrument comes equipped with product-standard storage with pass/fail tolerances, you can feel confident that it will remain protected and secure.
READ Why is it important to measure the color of Distillers Dry Grains with Solubles (DDGS)?VIEW MORE
Choosing the ColorFlex EZ Spectrophotometer for Food, Chemicals and More
The ColorFlex EZ spectrophotometer poses the ideal solution for all of your industry-specific needs. This spectrophotometer for building products, chemicals, food and textiles is as streamlined as it is versatile, with all of the following benefits:
Measures the reflected color of both liquids and solids.
Displays color data, spectral data, color plot and spectral plot.
Connects easily to PCs or printers.
Features the EasyMatch QC quality control software.
Requires minimal bench space.
With all of these innovative features under its belt, the ColorFlex EZ spectrophotometer for chemicals is your all-in-one color measurement solution for every industry.
Invest in The ColorFlex EZ Spectrophotometer for Textiles at HunterLab
You can achieve reliable and efficient color measurement for your industry with spectrophotometers from HunterLab. As industry leaders in color measurement instruments, we offer a full product line that's highly accurate, flexible and user-friendly for the most dependable results.
Fill out a form to get in touch with one of our staff today!