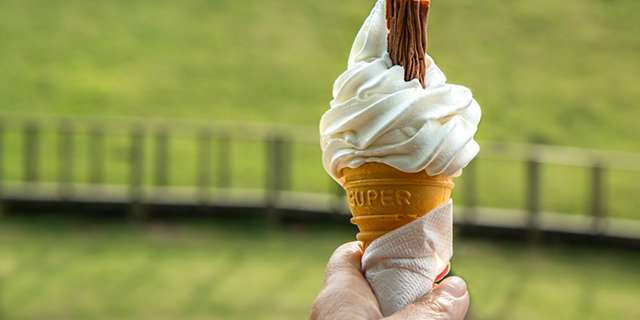 As the ice cream market becomes more competitive and specialized than ever before, spectrophotometric color measurement is becoming increasingly critical to monitor appearance and quality. Image Source: Pexels user Pixabay
Summer is a time for lazy days at the beach, backyard barbecue parties, and chasing fireflies into the evening. It's also the time for ice cream. Whether lured by the familiar sound of the neighborhood ice cream truck or drawn in by a new wave of socially conscious ice cream shops, we flock toward these frozen treats in massive numbers1. According to Fortune, Americans spent over $13 billion on ice cream in 2013, "not including restaurant sales," and the average consumer will eat ice cream almost 22 pounds of ice cream each year2. Despite the explosion of the frozen yogurt market, ice cream sales still outnumber frozen yogurt sales by a factor of 24 to 1. What's more, ice cream sales have shot up in recent years in countries like Turkey, Brazil, and China, adding to what is currently a $78 billion global business.
However, the ice cream market is changing. As the public has become both more health conscious and more interested in food sourcing and quality, ice cream manufacturers have had to re-evaluate their production and marketing strategies. For some, this has meant moving toward more natural ingredients, devoid of the artificial colors and flavors many major ice cream producers have relied on for years. For others, it has opened the door to ice cream manufacturing for the first time, giving creameries the opportunity to enter the burgeoning premium ice cream market. In cities like Los Angeles and New York, people are lining up around the block to sample novel flavors like sticky rice and mango or labneh with pistachio and candied orange offered by artisanal shops3.
But despite the introduction of virtually limitless new and novel flavors, the most popular ice cream variety remains vanilla. According to the International Ice Cream Association, vanilla ice cream is preferred by 29% of consumers, with chocolate coming in second place at a mere 8.9%4. With the transformations occurring within the world of ice cream, however, vanilla can no longer simply be, well, vanilla. Rising consumer demand for high quality products is forcing both long-time players and newcomers to raise the bar and perfect their vanilla ice creams. With the stakes higher than ever, spectrophotometric color measurement is now becoming an increasingly critical part of the manufacturing process.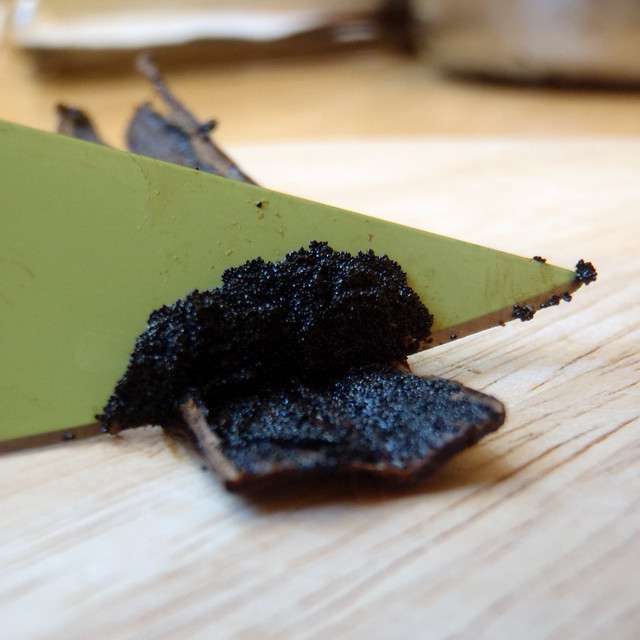 The color of vanilla ice cream is affected by a range of process variables, including whether real vanilla or synthetic vanillin is used in the manufacturing process. Image Source: Flickr user Joy