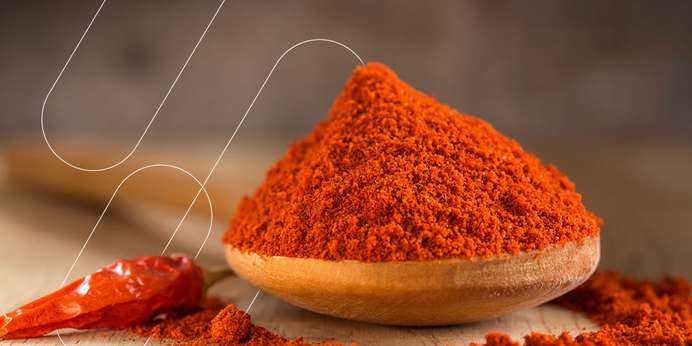 Color is a critical quality component for spices like paprika. The American Spice Trade Association (ASTA) has sampling and measurement standards for paprika, and a spectrophotometer from HunterLab effectively quantifies paprika color values for quality assurance.
How Paprika and Oleoresin Spices Are Made
Paprika is obtained from the ripened, ground, and dried fruit pods of the Capsicum annuum species. The Capsicum annuum peppers used for paprika are sweet and mild with little to no capsaicin, which is a heat compound.
The Capsicum annuum plant is grown until its peppers are mature and have ripened to a red color. The fully ripened peppers are picked for paprika to give the spice its signature red color. The pepper seeds are removed, and the fruit pods are dried and ground.
Oleoresin paprika — or paprika extract — is the oil-soluble extract obtained by extracting lipids and pigments from Capsicum annuum linn or Capsicum frutescens fruits. The oleoresin comprises capsaicin, capsanthin, and capsorubin, giving the product a strong taste and odor. Oleoresin paprika is a natural dye that colors foods a deep red hue.